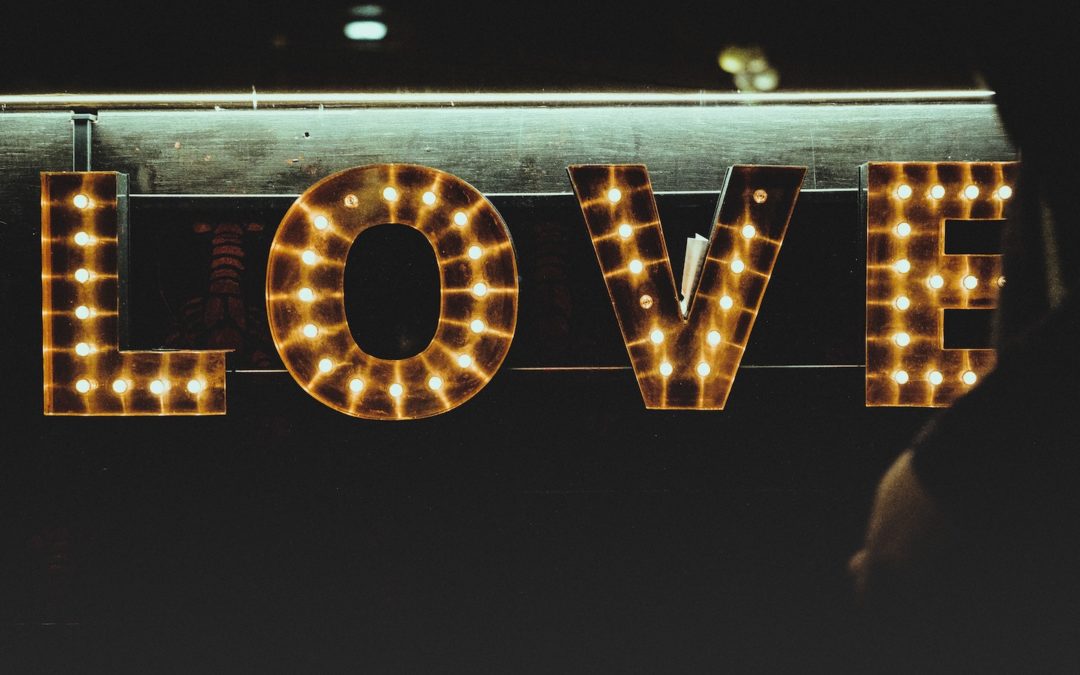 The 5 Love Languages: The Secret to Love That Lasts by Dr. Gary Chapman
February is the month of love and romance. I am going to broaden that theme to relationships in general for most of the month. And I cannot point to any one source of advice for happy romantic relationships as helpful as Dr. Gary Chapman's classic book The 5 Love Languages: The Secret to Love That Lasts (2010).
Dr. Chapman's book is based on thirty years of counseling couples. From his experience, he developed a practical rubric for understanding the love needs of most individuals who make-up a couple. Instead of looking at the couple as the focal point, he looks at each of the two people as individuals with their own needs. The key to finding what he calls, "love that lasts," is for each individual to not only understand his or her own self needs, but to also understand the needs of the other person. Dr. Chapman boils these needs down to what he calls, "The Five Love Languages."
He believes that individuals within a love relationship have five primary love languages that each person needs to have met by his or her partner. More importantly, each individual has one or two love languages that stand out among the five that are particularly important. The key to a long-lasting love is to know the primary love language (or languages) of your partner and to make sure that you are meeting those needs. It is also important to know your own love languages and to ask that your partner meet your needs.  That may sound a little confusing, but it is really just four easy steps:
1. Know your partner's love language/ languages.
2. Do what you can to fulfill your partner's love language needs.
3. Know your own love language/ languages.
4. Communicate to your partner what it is/ they are. ~ Remember to use mindful
communication to do this.

See? It's simple. Yes, it does require mindful, respectful communication, but because there are only five love languages it does not require hours of processing. In fact, once you have had the initial communication about the love languages themselves, it really is more about actions than words.
Dr. Chapman explains this process as, "keeping the love tank full."  He uses the metaphor of a tank – like a tank of gasoline for a car – to explain how the love languages work within a relationship.  He says that we each have a love tank that needs to be filled in order for us to feel fulfilled in our relationship. But, we do not all take the same kind of fuel in our tanks. The love languages represent the different types of fuel that can fill individuals' tanks. That is why it is important to fill your partner's tank with the correct fuel aka love language.  You don't want to put diesel fuel into a car that takes unleaded. Just like you don't want to expend energy trying to fill your partners tank with the wrong love language.
The Five Love Languages

What are these Five Love Languages? Let me get right to it:
1. Words of Affirmation
2. Quality Time
3. Receiving Gifts
4. Acts of Service
5. Physical Touch
Words of Affirmation
Words of Affirmation come in many forms. But, ALL of the forms are positive.
Compliments, of course, are words of affirmation:
"I am so impressed by how well you handled Joey's temper tantrum today! Great parenting!"

Gratitude comes in the form of words of affirmation.
"Thank you so much honey for stopping by the store on your way home from work. That
was one less thing for me to do and it really helped me out."
"I" statements that affirm that your partner gives you positive feelings are words of affirmation:
"I feel so protected when you hug me."

Words of affirmation, because they are positive in tone, not only help your partner feel good AND appreciated, but they help you feel good too!
Be careful of the backhanded compliment though! These are negatives disguised as positives. Here is an examples:
"I am so grateful that you took out the trash! Now, if only you could remember to do that
every week!"
Notice that while the first sentence is positive, the second sentence is a criticism. If you follow your words of affirmation with a criticism of any kind you have undone your good work.


Quality Time
This one is especially big for couples with children and/or busy careers. We live in a world of busy, busy and lots of technology.  It is very easy to get distracted and not spend quality time with your loved ones.  As a working mom, I also am very aware of how hard it is to find quality time to spend with my husband AND my kids! But, it is very important to carve out a regular time to spend together. And it is important to remember that quality time requires undivided attention – e.g. without electronics!
Quality time requires good communication skills where both parties are talking and listening.  However, it is not a time to vent or argue. The communication that happens during quality time is sharing about your life, thoughts and feelings. It is also about listening with attention and care to your partner's tales from his or her daily life, thoughts and feelings. Quality time requires being compassionate, caring, attentive and open.
It also requires sharing and compromising when it comes to choosing what you do during your quality time. Most couples do not agree on everything they might have an interest in doing during their quality time. One person may like to spend time outdoors. The other person might prefer going out to a meal. This is where compromise needs to come into play. Perhaps a hike followed by lunch at a nice bistro will meet both needs.  Or, one weekend can be spent kayaking and the next you can go out to a nice dinner. If quality time is not your love language, but it is your partner's, perhaps go with what he or she wants to do a little more often than what you want to do.

Receiving Gifts
I appreciate how Dr. Chapman describes gifts as, "visual symbols of love." And the most important point he makes about gifts is that in order to be a visual symbol of love they need to be thoughtful – in other words, they need to be given by taking into consideration the other person's likes, dislikes, interests and feelings.  
I remember my mother telling a story about a friend of hers who would complain every birthday when her husband sent her a dozen red roses.  I was a teenager at the time and said to my mom, "geeze, a dozen red roses seems pretty nice to me."  My mom explained that her friend's husband had his secretary send the roses. Her friend said that the husband rarely remembered her birthday and would forget to say, "happy birthday." I hear this type of thing a lot now that I'm a coach – people are giving and receiving gifts, but the gifts are not very thoughtful so they don't hold a lot of meaning for the receiver.
Dr. Chapman also talks about "the gift of self." He differentiates this from Quality Time in that it is not necessarily just about spending time together. It is about giving your time to your loved one when it matters. He tells a story about a woman who believed her husband loved softball more than he loved her. The husband played softball on the day that she was in labor with their daughter. He showed up for the birth, but then left her alone with the baby to go play softball again. He did not give her the gift of self by being there to share in everything surrounding the birth of their daughter. He also gives the example of couples who spend so much time working they do not engage with their love partners on a regular basis. They may in fact feel like they are working hard to provide for their partner, and the family, but they are not giving the gift of self on a regular basis.

Acts of Service
Acts of Service are the actions you can take to support your partner in helping your life run.  In our house I do the cooking and my husband does the dishes. These are acts of service we do for each other and in support of our family. We worked this out a long time ago because he does not know how to cook and I really dislike doing the dishes.
It takes a lot of work to just get things done in life! The house needs to be cleaned, the cars need to be kept in good repair, and well, the children need to be cleaned and kept in good repair too!   All of the little things that are on the "to do" list of life can add up to a big mountain of stuff to get done. If your partner's love language is Acts of Service it is very important that you lend a helping hand with the "to do" list. Acts of Service will help calm your partner's anxiety and overwhelm about the list and will allow him or her to feel secure and loved.
One of the most important points Dr. Chapman makes in this chapter is to remind people to put a boundary up if they feel like the Acts of Service they are performing for their partner are turning them into a doormat. If Acts of Service are not reciprocated with your own love tank being filled you will end-up doing them with resentment instead of love.
On the other side of this coin is if your love language is Acts of Service, do not use guilt or coercion to communicate that you need acts of service to help you feel loved. In other words, do not say things like, "if you loved me you would help out around the house more!" Likewise, do not say, "if you do not help out around the house more, I am leaving!"  Love languages are communicated mindfully. You can try something like, "I feel so loved and supported when you help out with house and kids. Acts of Service is one of my love languages. So thank you for showing your love to me through your help."  

Physical Touch
Physical touch is one of the strongest, and yet most complicated, of the five love languages.  Because physical touch can be so very negative as well as so very positive in nature it important to be very careful with how you communicate with touch. Dr. Chapman notes how, "a slap in the face is detrimental to any child, but it is devastating to a child whose love language is touch (p. 110)." Likewise, he explains how a, "tender hug shouts love," to a person whose love language is touch.
The complications of touch deepen when we consider what kind of touch is comfortable to your loved one vs. what kind is not.  If you touch your partner in a way that he or she is not comfortable, that touch will not bring pleasure. In fact, that touch could be emotionally damaging.  Just as is the case with the love languages in general, just because you like a certain kind of touch (just because you have a certain love language) it does not mean that your partner likes that same kind of touch. It is important to communicate with your partner about the type of touch that he or she enjoys and that speaks love.

A Note About Religion
Dr. Chapman is a Baptist pastor and holds a Ph.D. from Southwestern Baptist Theological Seminary. Thus, his 5 Love Language book has some Biblical and Christian references in it.  If you are a Christian, then great! Enjoy! If you are not a Christian, and don't have a desire to read the Christian parts, just skim over them.  I personally am openly spiritual and ecumenical in my theological beliefs. I find some Christian theology to be lovely and very helpful in my life. I find other Christian theology to be harmful and dark. Thus, I take what I like and leave the rest. That is what I suggest for those of you who are not interested in the Christianity within this book.   There is so much quality to this book outside of the Christian elements that I do not recommend skipping the book altogether just because you don't like that particular element.

Why Read the Book if I Read This Blog?
Okay, I know that might be something I could have left unsaid. You obviously know that there is much more depth in a book than in a blog that is reviewing the book.  But, here are some particular reasons why you should read the entire thing:
• There are many real-life examples given in the book that you may be able to apply to your own relationship.
• There are, of course, many more details…
• I find the exercises at the end of each chapter helpful in applying the details to my own life.
• Dr. Chapman provides helpful profiling scales to aid in determining what you love language is/ languages are.
I hope you end your February with some love! The love of a partner ~ the love of good friends ~ the love of family ~ or, most importantly, the love of yourself!
The 5 Love Languages is an imprint of Northfield Publishing, Inc.  Chicago, Ill. 2010
ISBN# 978-0-8024-7315-8

Have you read any of The 5 Love Languages books? What did you think?
Do you have an idea of what your love language is?  What about the love languages of the people in your life?
Your comments and shares are greatly appreciated!

With Love & Light!
Jen